I was born in 1945, just after the war, and grew up in a safe and happy environment. I went to Balliol College Oxford where, because my father was a lawyer and I was meant to follow in his footsteps, I read law. I qualified as a solicitor and practised for a few years, but I hated it and managed to escape by way of teaching law at Oxford Brookes University and then by becoming a lecturer in Systems at the Open University. It was a wonderful place to work in those early days and I was very happy there.
The way we taught Systems was as a practical way of thinking holistically; that is, a way of making good decisions when faced with complex and intractable problems. We thought it was a pretty new discipline, but one day I discovered that the Chinese had beaten us to it by about two and a half thousand years. For traditional Chinese medicine is based on a view of the human body, and of its place in a the natural world, which is both genuinely holistic and utterly practical; its underlying theory never sees a human being as an assembly of parts, nor does it separate the person from his or her illness, yet it yields very specific treatments for a multitude of human ailments. Good decisions, in fact, when confronted with the most complex of all systems. I became fascinated. I read up the theory; then I qualified as an acupuncturist; then I left the University to work at it full time.
Shortly after I qualified I met Fritz Smith, the originator of Zero Balancing, and was hugely impressed by him and by his work. He really knows what energy is, he really knows how to work with it, and because of his Western Medical background (he is an MD as well as an osteopath and acupuncturist) he can communicate what he is doing in clear, precise concepts. I learned enormous amounts from him, qualified as a Zero balancer and then as a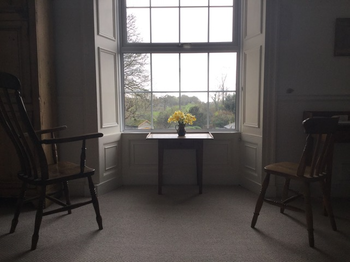 Zero Balancing teacher, and finally, to make sure I understood it, wrote a book about it. I found it so illuminating to write about energy without making it seem strange or esoteric, that I then wrote six more books about it.
Apart from that, I have three daughters and lots of grandchildren and I am lucky enough to live with my wife in the The Cotswolds — a landscape I have loved since I was a child.